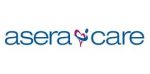 Description
AseraCare is one of the nation's premiere providers of hospice and palliative care services. Our family-centered approach works to ensure that the needs and wishes of both our patients and their family members are met throughout the hospice experience.
Professionals from AseraCare help manage the entire spectrum of challenges and needs related to a terminal diagnosis. It is our objective to help reduce the stress and pressure on our patients and their families, allowing them to make the most of their remaining time together.
This office serves Holt, Antelope, Boone, Knox, Wheeler, Garfield, Boyd, Rock and Brown counties.