Hometown Leadership Institute
Inspiring Local Leadership for a Stronger Holt County
HomeTown Leadership Institute – so much more than just a leadership program!
What inspires you about rural Nebraska? Is it the small town closeness? The main street businesses? The great place to raise your kids? There are so many great things about living in rural Nebraska.
Still not convinced, or maybe you are and would like to know more? Join the HomeTown Leadership Institute, Holt County's versatile and rewarding leadership program, to be inspired to build a stronger rural community in Holt County.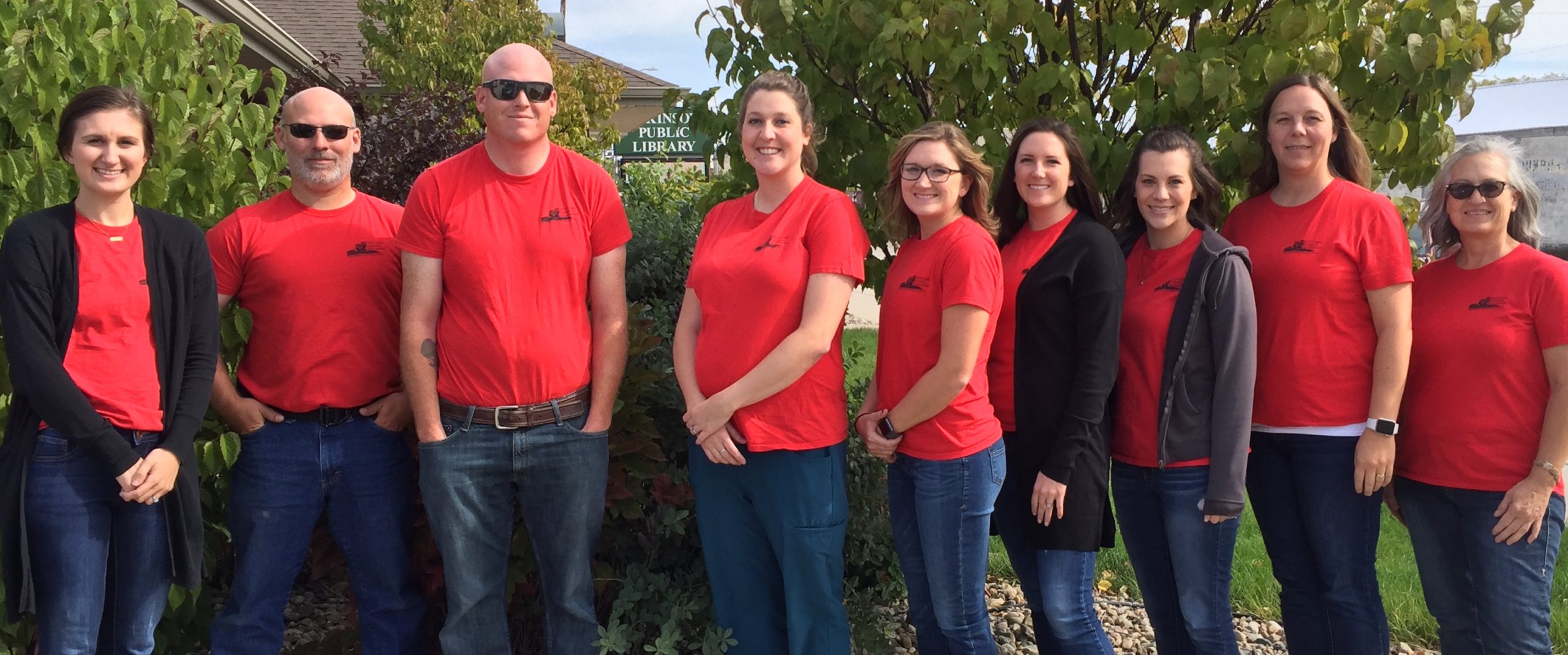 Learn about the people and places that make living in Holt County great!
Network with other Holt County residents passionate about living in rural Nebraska.
Develop partnerships with local leaders and businesses.
Learn about different businesses, organizations and volunteer opportunities throughout Holt County.
Develop personal and professional leadership skills along the way.
HomeTown Leadership Institute typically meets the second Wednesday of the month from March through October. Sessions run from approximately 10:00 am – 4:00 pm (hours may be extended for travel). Meeting locations are held throughout Holt County.
Sessions cover the following topics all with a focus on Holt County and life in a rural community:
Strengths-based leadership
Economic Development and Housing
Local Government
Agriculture
Education
Entrepreneurship
Health, Wellness & Human Services
Community Foundations, Nonprofits & Volunteerism
Tuition for the 2020 leadership program is $200.00, due before March 1st. This covers 8 full day sessions, lunches, and t-shirts. Tuition is non-refundable. For scholarship opportunities to cover tuition, contact Holt County Economic Development at (402) 336-1504 or kristi@growholt.com.
Join the ranks of the other 178 participants that have graduated from HomeTown Leadership Institute. Click on HLI Alumni to view a list of past graduates.
To apply for the HomeTown Leadership Institute, click on View Application or stop by the Holt County Economic Development office in the O'Neill Depot Building, 330 E. Hancock Street, O'Neill, NE 68763.
The 2020 HomeTown Leadership Institute begins on Wednesday, March 11 , 2020.
Deadline to submit applications for the 2020 HomeTown Leadership Institute is February 12, 2020.
For more information, contact Kristi Peterson at  (402) 336-1504 or kristi@growholt.com.
Tyler Stracke
"HomeTown Leadership Institute not only opened my eyes to a lot of Holt County's offerings that I didn't know existed, but also became a great networking resource with the local businesses. The class was a great experience and I would highly recommend it to anyone considering it."
– Tyler Stracke, HLI Class XIV, 2018
Therese Liewer
"Being a newcomer to a small town, the HLI helped me learn so much about Holt County. I am so excited to get involved in our community and grateful for the opportunity to meet some amazing people."
– Therese Liewer, HLI Class XIV, 2018
Mark Stracke
"If you want to know more about what is happening in Holt County, this is the class to take."
– Mark Stracke, HLI Class XIV, 2018
Brooke Farewell
"HomeTown Leadership Institute is beneficial to all members of Holt County. Through the class I was exposed to a lot of businesses and services Holt County offers that I was unaware of. We belong to a community with a lot to offer that is committed to facilitating growth. I now have a better idea of how I can serve not only the town I live in, but the entire county as a whole. It was fun to get to know members of the surrounding towns and come together to see how we can help one another. I walked away from each monthly class with at least one piece of new information and goals to better serve our community."
-Brooke Farewell, HLI Class XV, 2019