Central Nebraska Community Action Partnership, Inc.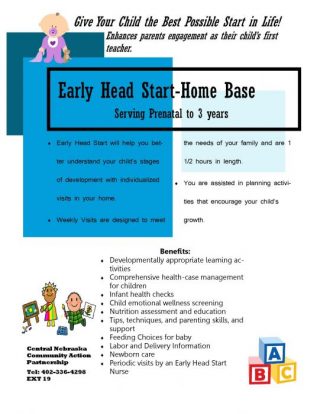 Business Name:
Central Nebraska Community Action Partnership, Inc.
Description:
We are a community action agency that was created in 1965 as a result of President Johnsons Economic Opportunity Act. CNCAP specializes in bringing resources totaling more than $11.6 million into the 22,985 square miles of our service area. CNCAP addresses the needs of 15,000 unduplicated persons in North Central Nebraska through our programs and services.
Central Nebraska Community Action Partnership will strive to "Empower individuals and families while guiding them in the process to become self-sufficient and experience an improved quality of life."
Programs and Services:
Housing Department: The Housing Department provides clients with options for energy efficient homes, affordable rental units, rental assistance, and owner-occupied rehabilitation.
Early Childhood programs: The Early Childhood programs promote children's physical, social, emotional and cognitive development while assisting the entire family in their efforts to reach economic self-sufficiency.
Family Outreach: Family Outreach provides assistance during crisis, linkage to resources, advocacy for services, financial counseling, and goal attainment.
Health & Nutrition:  Health and Nutrition fosters the healthy lifestyles of Central Nebraskans through health promotion, prevention, and education.