The Sisters' House Bed & Breakfast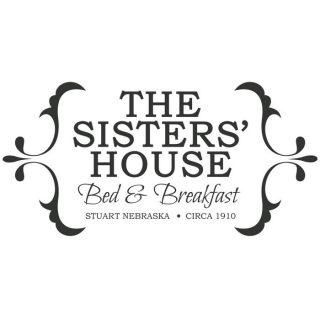 Description:
The Sisters' House is a family owned guesthouse in Stuart, NE. Whether for a couples getaway, family reunion, or wedding – we have accommodation to suit!
ACCOMMODATION & EVENTS
The Sisters' House has 6 bedrooms and multiple living and dining areas spread over 3 levels. It has an entertaining deck and expansive grounds, is walking distance to Main Street shops and located just behind the Catholic Church.
The house is ideal for a couples getaway, family reunion, wedding, special occasion, company party, or event of any size…our flexible accommodation options can be tailored to suit groups big and small. 
Originally built in 1910 as a private home of a prominent local family. The home was purchased by the Catholic Church and in 1920 became home to the nuns of St Boniface Catholic Church for the next 74 years. During this time the property was always known to locals as "The Sisters' House".
In 1996, shortly after the Catholic school had closed, the property was purchased by Mary (Shearer) and Richard Bott who turned the home into the town's first Bed and Breakfast. It was named "The Sisters' House" in keeping with tradition and was successfully operated as a Victorian style B&B for 2 decades.
The business has changed hands but is still in the family – now managed by Doris (Shearer) Hamilton, Mary's sister. Doris and husband Rick are well-known for their hometown hospitality and hosted hunters at Sandhills Outfitters for many years before retiring that business in 2016. They are lifelong residents of Stuart and experts in Sandhills tourism.
Doris Hamilton, Manager