TP&L Management Solutions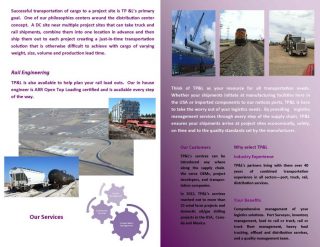 Description:
TP&L is your resource for all transportation needs. Whether your shipments initiate at manufacturing facilities here in the USA or imported components to our nation's ports, TP&L is here to take the worry out of your logistics needs. By providing logistics management services through every step of the supply chain, TP&L ensures your shipments arrive at project sites economically, safely, on time and to the quality standards set by the manufacturer.
TP&L, headquartered in Casper, WY, is currently handling transportation needs for windmill projects in north-central Nebraska, operating from O'Neill, NE.